Invisalign® in Florence, KY
Are you tired of having crooked, gapped, or just generally misaligned teeth? Thanks to Invisalign, fixing your teeth doesn't have to mean spending years in braces. This modern orthodontic option is called aligner therapy because it uses plastic aligners or trays to fix the position of your teeth. No metal brackets and wires means enjoying a more subtle, and more comfortable, treatment process.
If you'd like to see if Invisalign is right for you, we invite you to schedule a consultation at our office with Dr. Mulzer. He'll take a look at your case and let you know what the possibilities are with aligner therapy.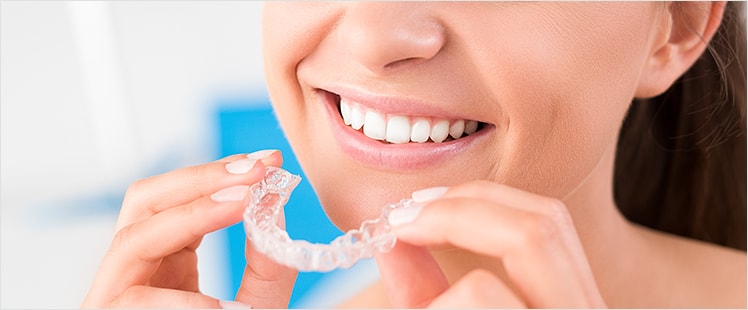 How Does Invisalign Work?
Invisalign treatment involves wearing a series of aligners, each designed to move your teeth a specific amount. While braces use brackets and wires to pull teeth into position, Invisalign aligners gently push teeth using controlled force to straighten them out. You'll swap out your aligners every two weeks for the next set until you complete your treatment plan.
The average treatment time for Invisalign is about a year. The best way to ensure that your treatment time stays on track is to wear the aligners for 20 to 22 hours per day and only take them out when you're eating, brushing, or flossing.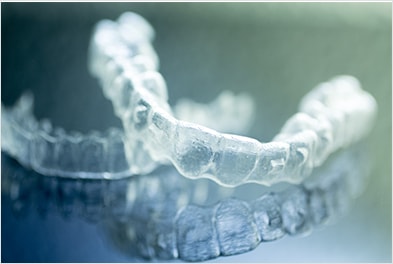 What Are the Benefits of Invisalign?
By far the biggest benefit of Invisalign, especially when compared to other orthodontic options, is that the aligners are basically invisible. They're made of clear plastic material so they aren't noticeable. We know that many patients who want to straighten their teeth are deterred because they don't want to have a "metal mouth," and Invisalign offers a clear solution.
Another great benefit is that Invisalign aligners are totally removable. You can pop them in and out like you would a mouthguard or retainer, which means you don't need to change your routine at all when it comes to cleaning your teeth or eating. That's right—no food restrictions!
Request Consultation