Same-Day CEREC® Crowns
Are you dealing with a damaged tooth? If you are in need of a dental crown to restore it, we're excited to offer same-day dentistry with our state-of-the-art CEREC technology. Not only will this save you time and get you back to smiling faster than ever, but you can still count on receiving a durable, natural-looking restoration.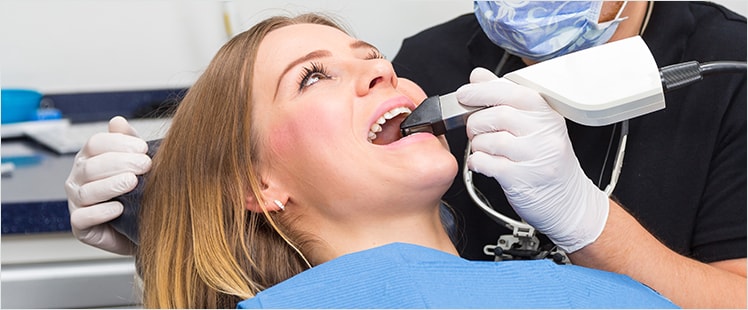 What Is CEREC?
CEREC is actually an acronym for Chairside Economical Restoration of Esthetic Ceramics. In layman's terms, that means that it's a system we can use to create natural-looking restorations like dental crowns at our office rather than having to wait for an off-site dental lab.
First, we take digital images of the tooth in need of treatment and then use those along with the CEREC software to create a model of your restoration. That then gets sent to the on-site milling machine that precisely manufactures your restoration out of a ceramic block. In the final step, we take the custom restoration and place it on your tooth. It's all done in one appointment, and we're also able to make any adjustments for a better fit right then and there.
What Are the Benefits of Same-Day Crowns?
The biggest advantage to getting a same-day crown is right in its name: you won't have to come back to our office for multiple appointments or wait weeks for an outside dental lab to create your crown. The day you come in for your visit is the day you'll leave with a restored smile.
A side benefit to that is that you won't need to fuss with getting or wearing a temporary crown while waiting for your permanent one. Temporary crowns often aren't as comfortable or as durable as the real deal, and you'll get the peace of mind knowing that when you walk out of our office, you're good to go.
Another plus when it comes to the CEREC process is that we use digital images to create the restoration. These images can be taken in a matter of seconds, and they eliminate the need for messy, traditional impressions.
Make Appointment